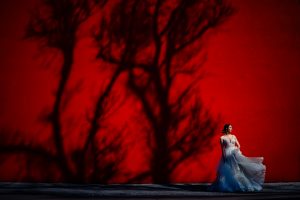 Photo Credit: Vinson Images
Hey there!
Amanda here.  I thought we all could all use a much-needed break from all the COVID-19 talk. So I asked my friend Jason of Vinson Images to write up a little something about what you should be asking your photographer. This is what he came up with and he also packed it full of stunning images!
——–
In our past 10 years of photographing weddings all over the world, we (Vinson Images) have talked to our fair share of couples. Throughout all these conversations, we hear a ton of questions. Some of these questions are your typical "How does this all work?" Or "Do we get the digital files?" And although these are great questions, below are 7 questions we almost never hear but think you should be asking. 
1 – Aunt Betty runs into you, causing you to drop your camera and it breaks. What now?
First off, accidents happen. If you have a photographer saying they don't need to prepare for the worst, then you may want to run the other direction. Not only can accidents happen, but camera gear is not invincible to failure. Just like all electronics and mechanical devices, things happen that are out of our control. Even if you keep up and maintain everything perfectly, there is still a chance that catastrophe could strike.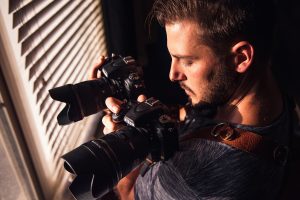 Photo Credit: Vinson Images
That is why we always show up to shoots (all shoots, including weddings) with extra cameras, lights, and lenses. While a lot of photographers know that it is important to have a backup camera, not everyone knows or thinks it's important to have backup lenses and lights. But for us to do our job to the best of our ability, we need to have access to all the gear we are accustomed to having. So even if a camera, lens, or light happens to break or fail to work, we can continue to work with as little of a hiccup as possible.
2 – How can you assure us you won't lose our images?
This is a photographer's worst nightmare. Especially when it comes to shooting an event that cannot be easily redone. So it's very important that steps are put into place to assure that images are safe. And while you may be thinking it's as easy as having a backup hard drive, what if the photographer's house catches fire or there is a robbery?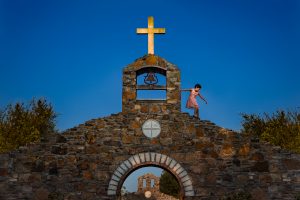 Photo Credit: Vinson Images – Taken at Sassafras Springs Vineyard
What we do is have a backup plan in place from the moment we take an image all the way until at least one year past the delivery of your images and products. 
The first step is we only shoot on cameras that have two card slots. This means that every time we take an image, that image is being saved to both memory cards. So the instant we take an image, it's saved twice. 
From there, the second we get home, we upload and backup all your images. Before we go to bed (even if that means staying up till 3am), your files are backed up to 5 different locations.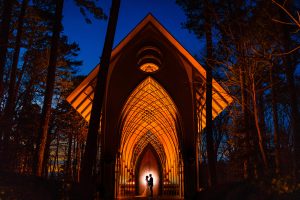 Photo Credit: Vinson Images – Taken at Mildred B Cooper Chapel
The last step of this process is to make sure we are covered against fire, theft, and other catastrophes. So one of the hard drives that have your images will be placed into a fireproof and waterproof safe. The trick here is to make sure the safe is rated for digital media. Some safes say they are fireproof, but will only protect paper documents and not digital media such as hard drives, CD's, and memory cards. We then upload your files to cloud storage (which in turn has an entirely separate set up and back up protocols in place).   
From here, we simply make sure that your images are in at least 3 different locations for at least one year past your wedding. That said, we just had a client from 10 year ago order prints from us because we still have their files.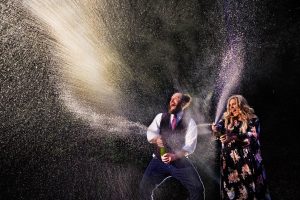 Photo Credit: Vinson Images
And while you may think this should be a common practice with any working professional photographer (and you would be right), you would be surprised how often we see photographers posting to facebook saying they lost images and are looking for advice on what to do.  
3 – What physical products do I receive
Most couples feel they need the digital files because they read a list online that said they should make sure they get them. But the truth is that your computer hard drive is where photos go to die. We have past couples that got their files, put them on their computers with the intent to order prints, and then 5 years later they still don't have a single wedding image on their wall.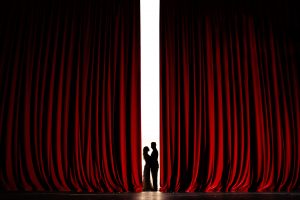 Photo Credit: Vinson Images – Taken at the Walton Arts Center
And the biggest problem with having your images on a hard drive is that the older these drives get, the more likely they are to fail and cause you to lose everything on them. 
This is why we have since changed all our packages to not only include digital files, but to also include an album. In our eyes, the album is the main deliverable item you get from your wedding. It's a book that will not only show your images from the day, but it will tell you the story of how that day unfolded. When you look at your album, you will be looking at a curated set of images from your entire gallery. These images will be the best of the best and will be organized in a way to tell your story.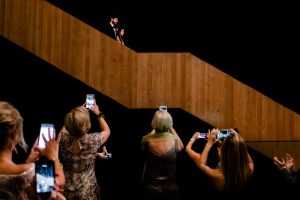 Photo Credit: Vinson Images – Taken at The Walton Arts Center
The album will also be what is handed down from generation to generation. Your future kids and grandkids will be able to see this book and see the story of your love and relive a part of the foundation that got your family to where it is.
4 – Can we see a full gallery?
Before hiring a photographer, you should always ask to see a full gallery. Not a slideshow, not an album, and not a blog post, but a full gallery. While it's very important to be able to supply great images that can fill a slideshow, album, or blog post, you still want to see an example of all the images you can expect. The simple images that may not ever see the light of day, but images you will love and cherish anyway.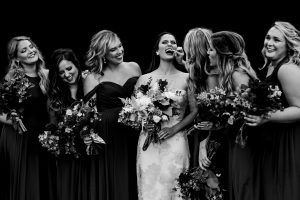 Photo Credit: Vinson Images– Taken at the Inn at Carnall Hall
You also want to make sure you get images you'd expect to receive but the photographer may not share. For example, we very rarely share images of family formals or posed images of the full bridal party. So although we can assure you that you will get those images, you should at least make sure that those images live up to your expectations.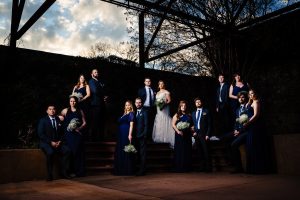 Photo Credit: Vinson Images
5 – What is your main focus while taking images at our wedding? 
This question may not seem like something you need to consider, and in reality, it's not truly important so long as you love the photographer's work and have seen a full gallery. But there are some photographers that strive to produce images that they deem portfolio worthy or images they feel could be submitted for an award. This means they may sacrifice capturing certain parts of the day in order to spend their time on something they feel is more important.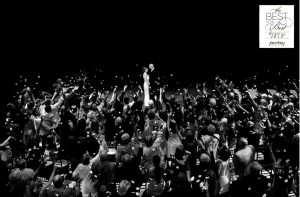 Photo Credit: Vinson Images – Taken at the Walton Arts Center
And although we have won awards and have even been named one of the top 100 wedding photographers in the world, our main priority on every wedding day is to capture your moments to the best of our ability. Not only that, but we want to capture your moments in a way that will translate well to your album. Because our main focus is to tell your story.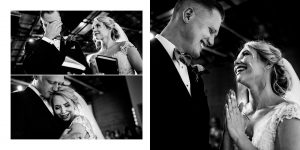 Photo Credit: Vinson Images
6 – Do you know how to use an on-camera and off-camera flash?
This can be a touchy subject in the photography world because there are simply a group of photographers that prefer to use natural light (think of the sun or regular lights you see in a room). While this is totally acceptable and there is nothing wrong with doing things this way, the fact remains that at some point on your wedding day, it will probably become too dark to take photos with natural light. This is especially true if you plan to have a reception.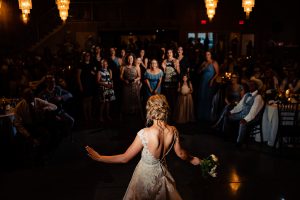 Photo Credit: Vinson Images
Because of this, it's very important that you hire a photographer that knows how to use flash. At least to the point where they feel comfortable to light up the dance floor (this is also why you should ask to see a full gallery because you will be able to see how reception images look even if they don't share reception images).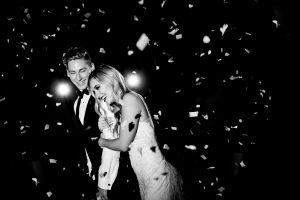 Photo Credit: Vinson Images
But for us, when it comes to using flash, it's a tool for us to create images that look and feel a different way then what is actually visible. For example, if you love an image that has that nice sunset backlighting, but it ends up raining on your wedding day, we can use flash to give your portraits that look and feel.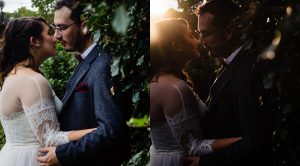 Photo Credit: Vinson Images – Taken at The Ravington
Not only that, but it allows us to tell your story in an interesting way. This can be as simple as using light to help draw your attention to the subject of the image.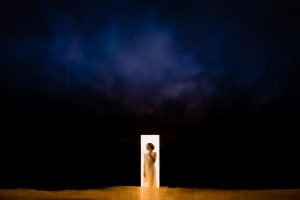 Photo Credit: Vinson Images – Taken at Osage House
Or it could be to make a mundane task such as applying hairspray look and feel closer to a work of art while still telling the story of you getting ready.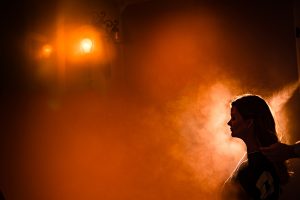 Photo Credit: Vinson Images
7 – How many photographers will be there on our wedding day?
Most people know and understand the importance of hiring an amazing photographer to capture their wedding day. Your wedding is something that will pass by so quickly it will feel like a blur of time that's hard to remember. So having photos of this event will help you remember your wedding. The trick here is that one single photographer simply can't capture all the moments going on at the same time. And in reality, it would be near impossible for even a team of photographers to capture every single moment. But, having at least two photographers will ensure that you have the majority of important moments covered.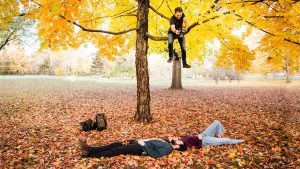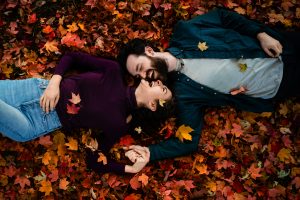 Photo Credit: Vinson Images
For example, if you and your fiance are getting ready at the same time, you would have to choose who receives images and who didn't if you only had one photographer. But with two, one photographer could be with you and the other would be with your fiance.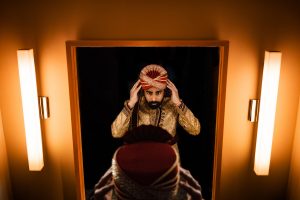 Photo Credit: Vinson Images
Likewise, when it comes to walking down the aisle, both of you will have your own unique reactions as you see each other for the first time. With one photographer, it can be difficult to capture both of these moments. However, with two photographers, you have someone dedicated to capturing each person's reaction. Having two photographers also allows us to get close to the action while also capturing the wider scene setting images,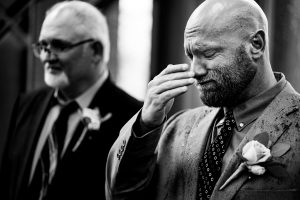 Photo Credit: Vinson Images
Then, as the party starts to unfold at the reception, you simply get more of the action captured if you have two photographers on the dance floor and walking around the reception!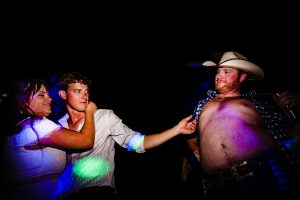 Photo Credit: Vinson Images
This is why all of our packages come with two photographers. We want to make sure we are ready and able to capture as many of your moments as possible. We also don't think you should have to worry about making the decision to add a second photographer or not. You just simply receive two no matter what. If you are speaking with a photographer and you know you want a second photographer, just make sure you take into account the extra cost that may add to your final price.
Have Any Questions?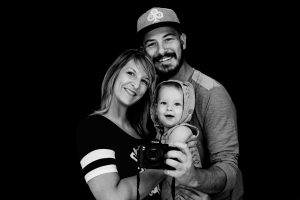 This is us!! 🙂 
We hope these questions helped shed some insight onto things you should be considering when hiring a wedding photographer. If you have any questions, we'd love to hear from you. And if you are still in the process of looking for a wedding venue, make sure to check out our Top 20 Wedding Venues in Northwest Arkansas.